2021 Success for Michael Saunders Agents – Congratulations to all the hard-working real estate associates of Michael Saunders & Company! Their extraordinary efforts and remarkable achievements resulted in a record-breaking year across our region.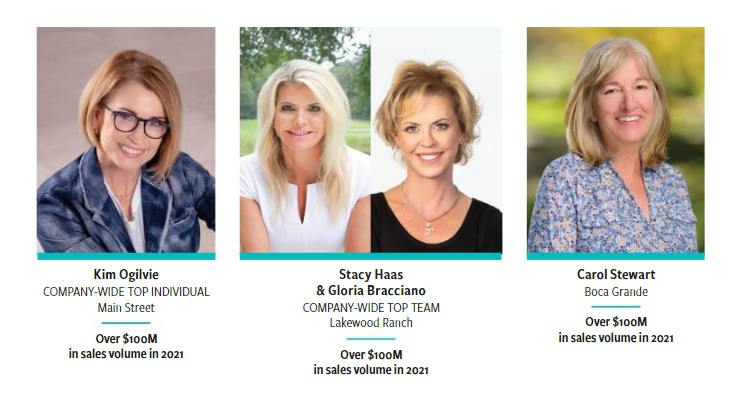 2021 Success for Michael Saunders Agents
Commanding the market last year, these phenomenal real estate agents concluded 2021 with $4.79 billion in sales volume.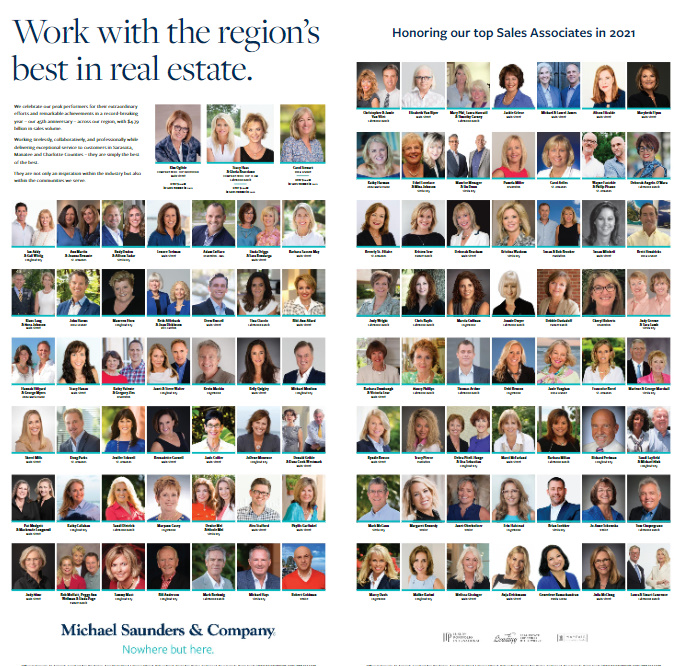 They have worked tirelessly, collaboratively and professionally while delivering exceptional services to customers in Sarasota, Manatee and Charlotte counties. Congratulations to all of those named in this prestigious list and thank you for always elevating the standard in excellence.

~ www.michaelsaunders.com/blog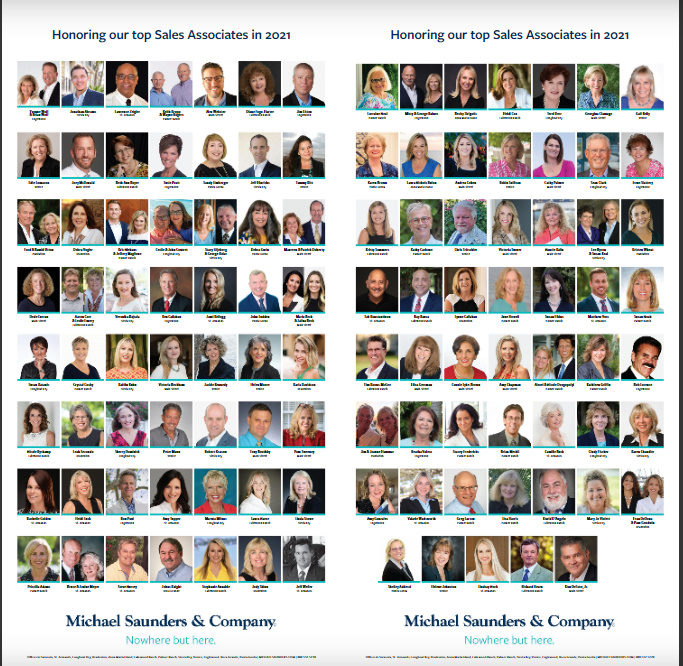 These agents represent the best of the best within the real estate industry in our region and also strive to make a difference in the communities they serve.
In Boca Grande, Carol Stewart performed with the "top of the class", once again as a single agent, with over $100 million in sales. In 2020 she achieved the Top Single Agent position company-wide with over $50 million in sales volume. Michael Saunders Brokerage ranked in the top 15th of the nation. In 2018 and 2016 Carol was awarded Top Producing Agent, and has been recognized as an "Exceptional Realtor" by the Women's Council of Realtors since 2009.
You deserve to work with the best! If you are looking to list or buy property in Boca Grande, Florida – be sure to contact Carol Stewart: