Best of the Best in Southwest Florida Real Estate
It's been a stellar year for Michael Saunders & Company in southwest Florida real estate this year as top of the line agents have performed above and beyond for their customers time and again.
Special congratulations to the Kim Ogilvie Group for top group sales and Carol Stewart for top individual agent sales for 2018!
The Realtors® of Michael Saunders & Company are a passionate team of community-driven individuals. They wake up each morning with an understanding that every moment given to their customers is one spent in service of something greater and the best expression of their creative selves.~ MSC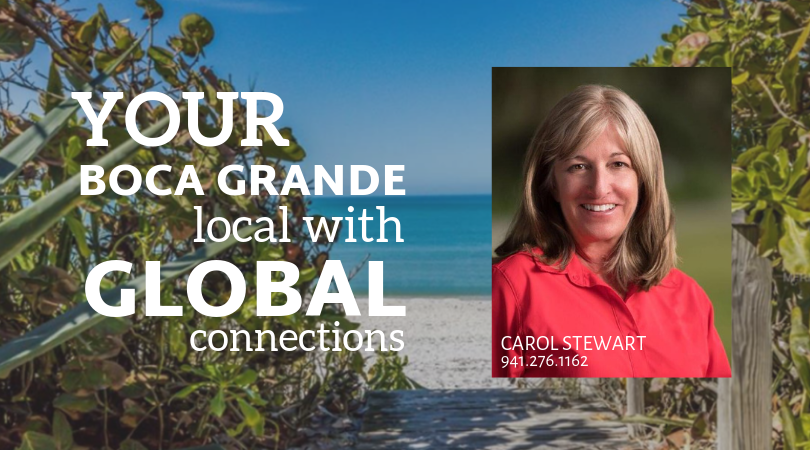 We are grateful to our entire family of agents throughout Sarasota, Manatee, and Charlotte counties. Today, we are presenting the top-performing agents of 2018. Beginning with real estate and reaching far beyond their field, they are the thought-leaders, cultural pioneers, and stewards of our region.~ MSC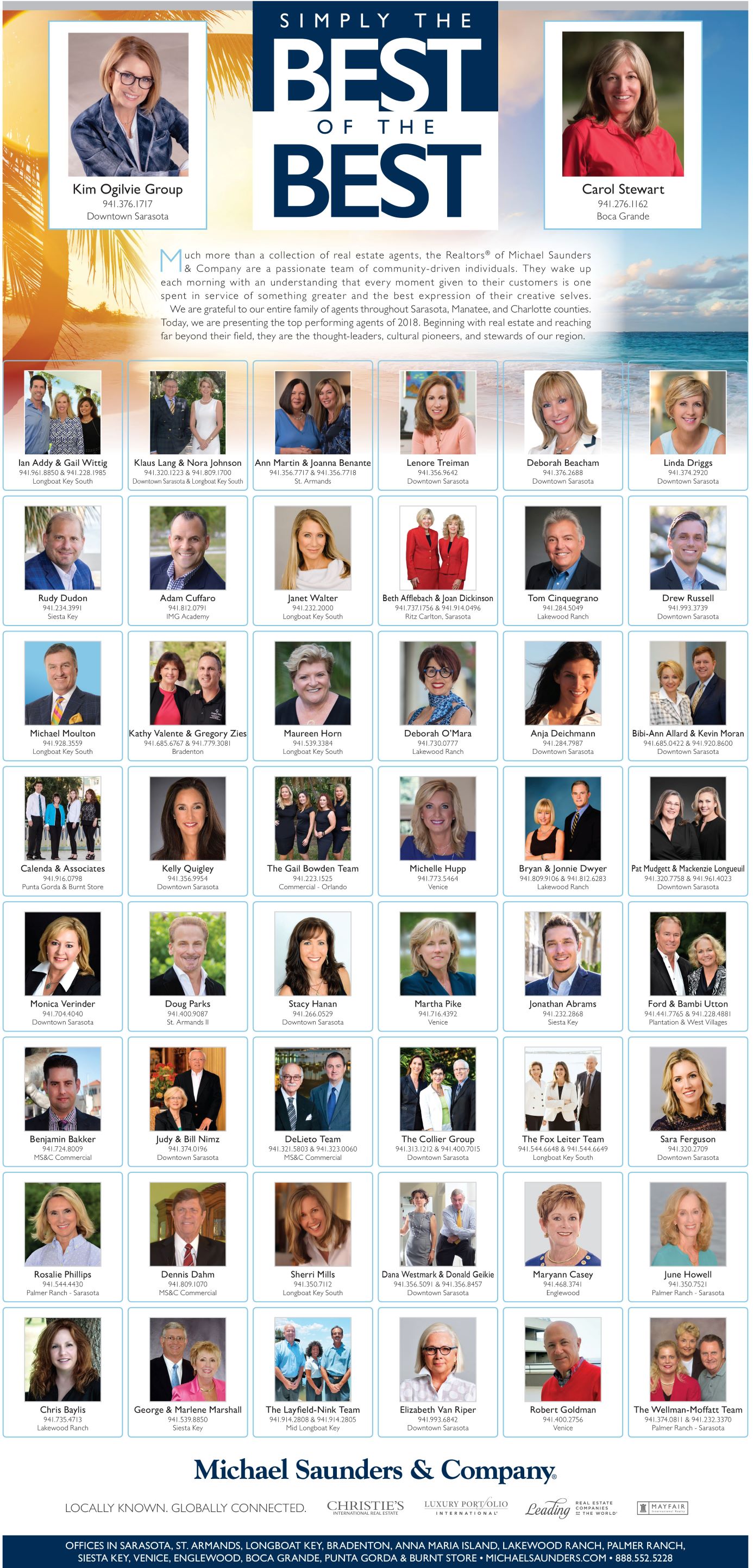 Michael Saunders & Company is one of the highest ranking real estate companies in the United States. Watch this short video to learn more about the expertise and dedication of Michael Saunders & Company.
Carol was previously awarded Top Performing Agent with Michael Saunders & Company for 2016.
It's an honor to be part of the outstanding organization Michael Saunders has built. I'm thrilled to be awarded the Top Performing Agent designation for 2018 and am looking forward to a successful 2019!

~ Carol Stewart
If you are searching for a real estate professional with top of the line credentials, local knowledge, and global connections . . . Carol Stewart is your best choice!
Contact Carol – use the form on the right hand side of the page after clicking HERE or call directly 941.276.1162