Island eats: restaurants and food of Boca Grande are alive with flavor. The town of Boca boasts everything from casual dining to world-class creations.
As a matter of fact, though it once was a sleepy little fishing village, its unique location, the Gasparilla Inn, and railroad completion a.k.a. "The Grand Plan", began bringing in wealthy travelers making Gasparilla Island a popular destination, thus forming the very special community of Boca Grande. Read more about the history of the island beginning here and on the Historical Society site here. 
You're sure to find something delicious to suite your taste on Gasparilla Island!
Restaurants and Food of Boca Grande
We'll begin listing the restaurants and food of Boca Grade - with desert. I find, it's hard to beat a tasty ice cream on a hot day!
There are several places to grab a quick cone or a divine Sunday treat. Dolphin Cove, and The Loose Caboose are popular choices.
Sit out on the front porch of the historic Railroad Station and enjoy a delicious treat while watching the hustle and bustle of the golf carts and bicycles in town.
There's something for everyone! Grab a leisurely lunch, cocktails, or gourmet dinner - maybe even your own catch of the day carefully prepared by one of our talented island chefs!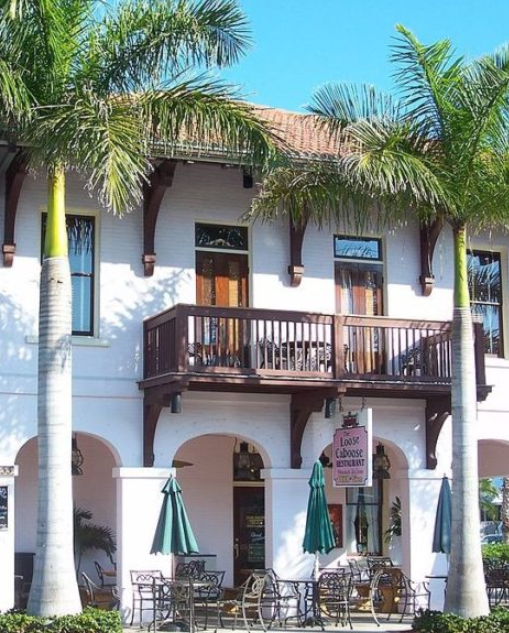 Moving to the area? See homes for sale: