Florida Real Estate Market Update, from Michael Saunders & Company. Discover what we've experienced, and what we expect to see in the near future.
Drayton Saunders, President of Michael Saunders & Company, discusses this and other notable factors seen between January and March; in addition to where we stand in Quarter 2 and what to expect for the remainder of the year.
Florida Real Estate Market Update
Drayton Saunders, President
The Year of the Buyer
Heralded nationally as the "Year of the Buyer" for both the general and luxury markets, the Gulf Coast real estate market entered 2019 with mixed results but picked up momentum as the first quarter drew to a close.

~ MSC blog
In the general market, Q1 saw an average of 6 months of inventory. For perspective, more than 5 months of inventory equals a buyers market and the last time Sarasota, Manatee and Charlotte County (collectively) saw similar levels was 2012 (according to third-party data provider TrendGraphix).
Since then, our region has fluctuated from a Seller's Market to a Neutral Market with demand (pending sales) showing its typical seasonality with slight appreciation during peak season each year.
Looking at the graph below, you can see this stairstep-like appreciation for both inventory and demand. Now in 2019, healthy new construction starts from previous years (which have since slowed) have allowed inventory to slightly outpace overall demand and nudge the market to favor the buyer.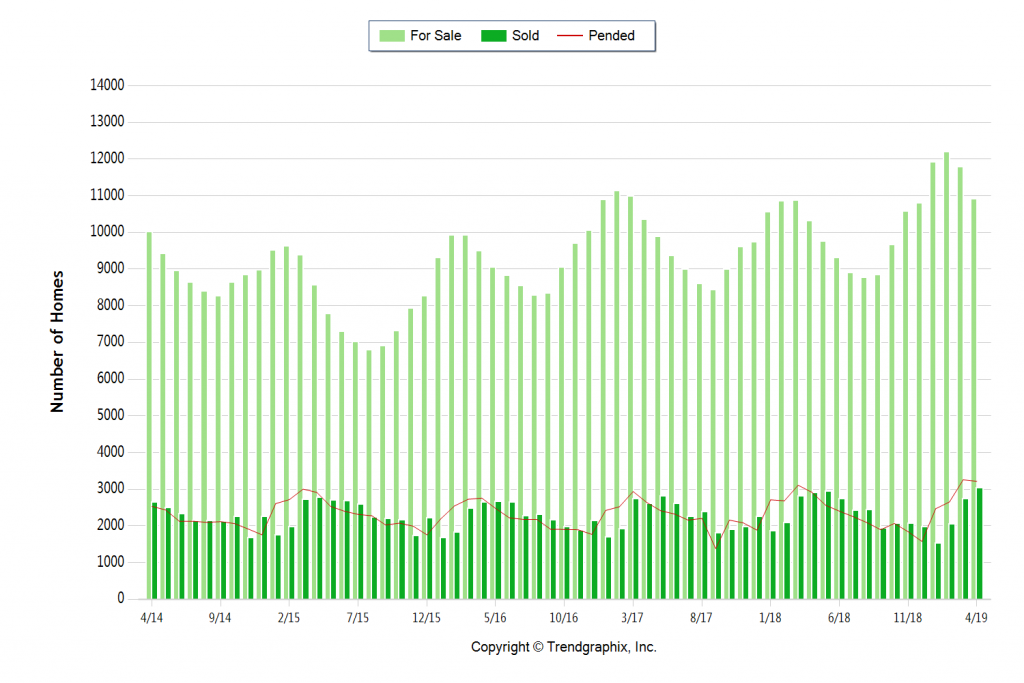 What's Pushing Luxury Buyers to Low/No State-Tax Locations?
State and Local Tax
The first quarter of 2019 in the Gulf Coast luxury market showed signs of improvement. With external factors such as fluctuating interest rates and red tide, many buyers and sellers went into hibernation over the holidays. They soon bounced back with signs of growth in February and March. This change encouraged a more balanced market. It showed higher inventory levels and rising pending sales.
However, some Florida markets, such as Miami Beach, experienced a dramatic uptick in sales (161% up).  2018 was the first tax season where the federal tax overhaul (limiting deductions of state and local tax) was truly felt and it has spurred many wealthy business owners to explore moving executive operations to states without a state tax.
As of now, we consider this a trend to watch on the Gulf Coast, as several benchmark luxury sales have already put 2019 on a course to outpace the $3 million+ sales of 2018. ~MSC blog
---
Boca Grande, Florida
The real estate market in Boca Grande, Florida is a unique market for luxury consumers. While not all of the general market information applies to such a specific luxury market, it's a good idea to have an overall understanding of market trends.
It's best to have a trusted real estate professional, (learn more about Carol Stewart Here) to walk you through this unique luxury market.
To keep your eye on the Boca Grande market updates, all you need to do is subscribe to my weekly news. It's free, to the point, and full of the information you need! I also include some very specific information on local off-island real estate, including Cape Haze, Coral Creek and more.
See this week's market updates HERE